Many companies still feel the need to deliver spare parts diagrams on microfiche in addition to providing this information on CD-ROM and online. PlusParts helps users create these microfiches. With its standard image management function and optimised processes, PlusParts saves you a lot of time and effort in the production of these microfiches.

All operations until you create the file for the microfiche master are processed in the back office. What this means for you is: no more paper !!!

The microfiche module takes care of the automatic selection, make-up and preparation of the diagrams. For this purpose, you have at your disposal all the information stored in the system to select from such as year of manufacture and product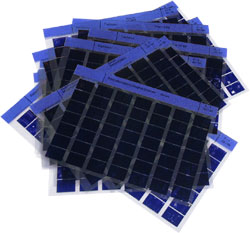 attributes. This saves you the task of simultaneously selecting and manually making up microfiche templates on paper.

Another advantage: the microfiche module obviously uses the same data as the online version of PlusParts which ensures that data is identical. Therefore none of the information is redundant thereby eliminating any possible sources of error. The PlusParts microfiche module also ensures that the diagrams are positioned so that they make optimal use of space on each microfiche. You can, of course, intervene manually at any point in the operation if you want to change page make-up, positioning, etc.